If you have a child in daycare, preschool, or school, you've probably experienced the crickets that chirp away in silence following the question "How was school today?" Why is the question so hard to answer when it's the question I most want the answer to!?
Here are some tips for getting your child to open up about their day:
Ask specific questions: Instead of asking "How was your day?", ask specific questions. Some to try are:

Who did you sit by at lunch?
Did anything funny happen today?
Was any part of the day lonely?

Listen actively: When your child does start talking, listen actively and show interest in what they are saying. A great way to keep the conversation going without taking it over (and shutting your finally-talking kid down) is to just repeat the last thing they said as a question. For example: "We learned about butterflies today." …" You learned about butterflies?"
Share your own experiences: Share your own experiences from your day or from when you were in school. This can help your child feel more comfortable sharing their own experiences.
Try having them draw a moment or a feeling: Give them some paper and markers and ask them to draw out their favorite part of their day. See what happens!
Make it a routine: Make it a routine: Make talking about the school day a routine. Set aside time each day to talk about what happened during the day, such as during dinner or before bedtime.
Use the side-by-side: it can be intimidating and distracting to look right into someone's face as you're talking, especially if it's a hard thing to talk about. Try talking to your child as you do something side by side like coloring, going for a walk, etc.
Be patient: Be patient and don't pressure your child to talk if they don't want to. Give them time and space to open up on their own.
Any tips you would add? Let me know because I want to know EVERYTHING about how Kindergarten is going for my little scholar!
We're going to make it,
Kylee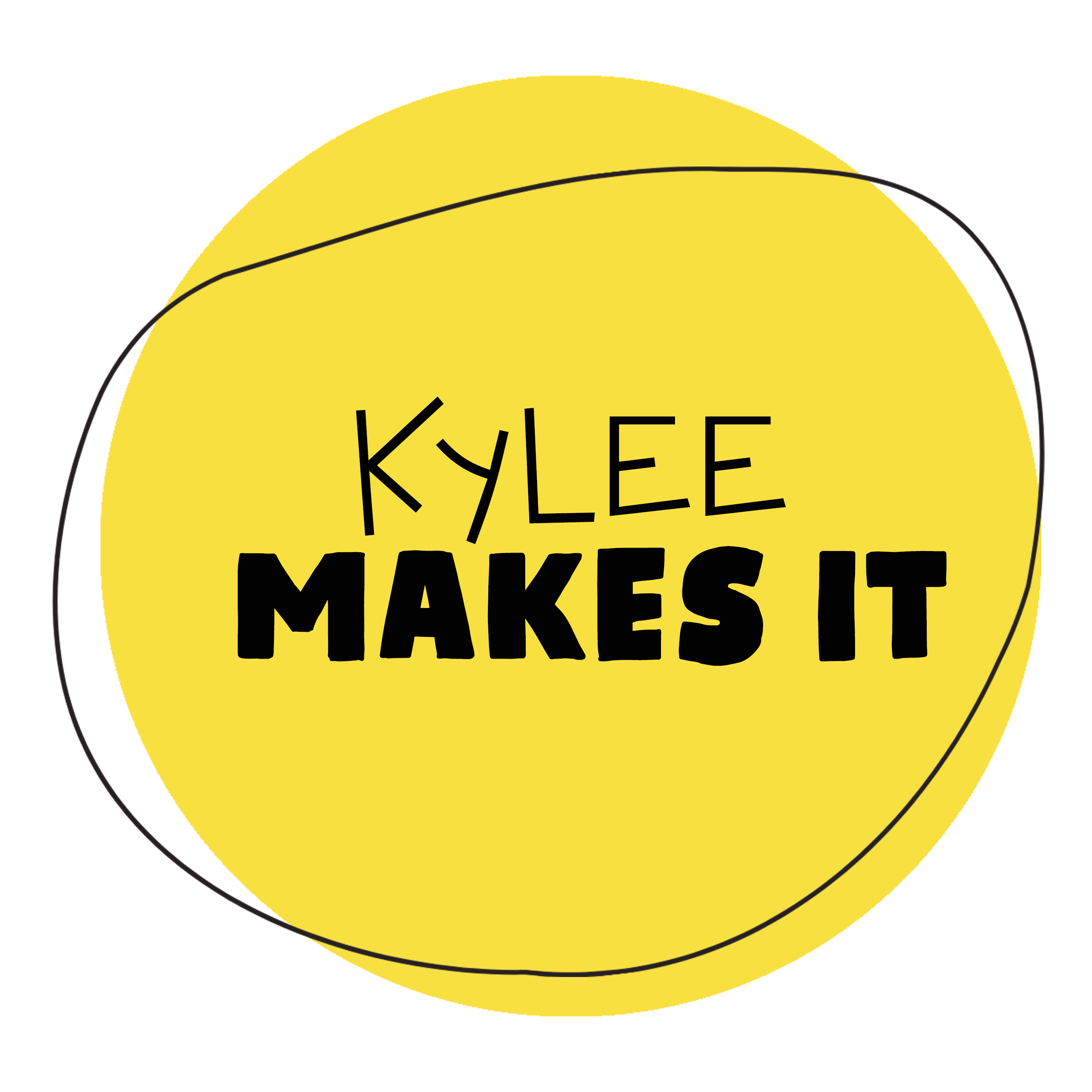 Kylee is a wife, mom, maker, and YouTuber! Check out art videos for your preschool and primary-aged kids on her YouTube Channel!
For educator and parent resources, check out KyleeMakesIt.com.
Already have a Kylee Makes It fan in your house? Check out Kylee Makes Merch and Kylee Makes It on Cameo!