I attended a conference several years ago where we were challenged to ask ourselves a question every morning: what do I want to be able to say about this day at the end of it?
Asking this question helps work the day backward. If I set an intention at the beginning like, "I want to say I was productive and also present for my family when the work day was done," I can plan for that outcome from the very start.  I can make a list of tasks that is realistic, schedule in strategic breaks, and practice mindfulness in the transition between work and home.
This summer, I'm challenging myself, my whole family, and YOU to do this for the whole season. What do I want to be able to say about this summer once Dax starts Kindergarten (?!?!) in August? What do you and your family want to be able to say and remember when school starts again?
So! Call the family meeting! Here are some tips as you set your family goals together for the next months together:
1. Goals for fun activities: what memories would we like to have made this summer? Have each family member add to a list of activities they would like to do this summer. Examples would be: going to a beach, making a fort, taking a trip, etc.

2. Goals for tasks: what do we want to have done this summer? Have each member of your family set a goal for what it would be awesome to accomplish by the fall. Examples would be: repainting the deck, learning something new, exercising regularly, reading a certain amount of books, etc.

3. Goals for increased emotional connection: what will make us feel more positive and connected by the fall? Have each person in your family share about what helps them feel connected, safe, confident, and relaxed. Talk about what you can do as a family to increase these feelings. For example: are there chores that can be shared? Is there a time you could set aside for 1 on 1 time? Is there a way a person needs to be appreciated that could be regularly practiced?
At the end of this conversation, you will be able to put together a working draft of your summer goals and maybe even a schedule! Make this as simple or layered as is appropriate for you and your family. And if this is just for you: that's helpful too! Who do you want fall-you to look back and remember as summer-you?
We're going to make it,
Kylee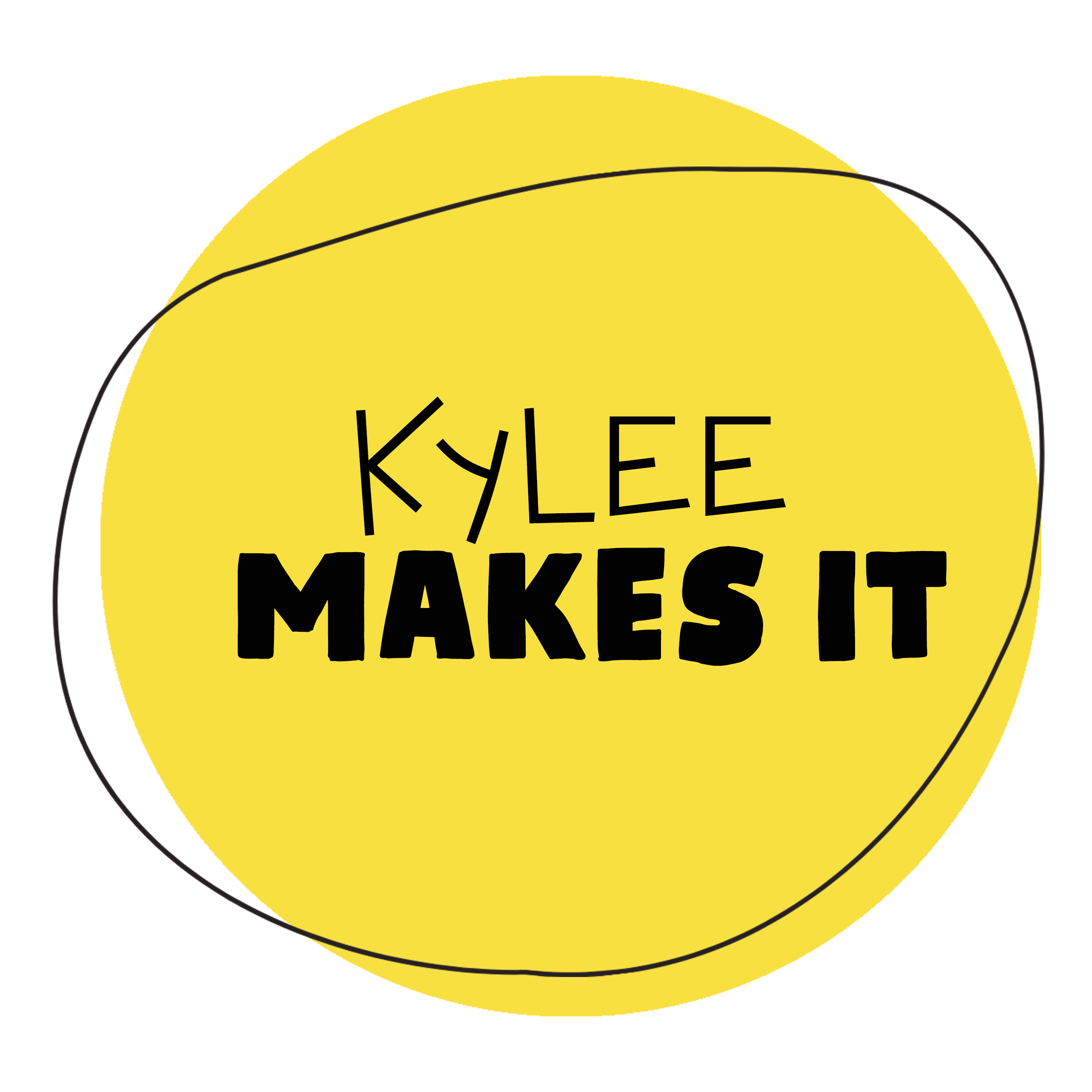 Kylee is a wife, mom, maker, and YouTuber! Check out art videos for your preschool and primary-aged kids on her YouTube Channel!
For educator and parent resources, check out KyleeMakesIt.com.
Already have a Kylee Makes It fan in your house? Check out Kylee Makes Merch and Kylee Makes It on Cameo!