Dax had a neighborhood friend over the other day, and as I observed them in a scuffle, I found myself saying things like "No one is going to want to play with you if you act like that!" Which…true, but also…not helpful.
In these moments, I have to remind myself of two things that ALWAYS help me as a parent:
It's okay to mess up. Apologize. This isn't the end of the world. In fact, losing our cool and then making it right teaches our children that no one is perfect and also how to apologize.
So much of parenting is better when I remember it is my job not to control, but to teach. And these soft skills, like how to make friends, are exactly that: skills. This means there is not something innately bad or good about how our children. There is a skill here we can teach them, practice with them, and grow in over time together.
Here are some tips for teaching and developing the friend-making skill.
Encourage them to be themselves: Encourage your child to be themselves and to express their interests and personality. This will help them attract friends who share similar interests and values. Take them places to do things they like doing, and look for kids who are just as enthusiastic.
Teach them to listen: Teach your child to listen to others and to show interest in what they have to say. This will help them build rapport and establish a connection with others.
Role-play social situations: Role-play social situations with your child, such as introducing themselves to a new classmate or joining a group of children playing at the park. This will help them practice social skills and build confidence.
Teach them to be kind and respectful: Teach your child to be kind and respectful to others, even if they don't share the same interests, opinions, or house rules.
Model positive social behavior: Model positive social behavior for your child by being friendly and respectful to others. This will help them learn by example and develop positive social skills.
Help them practice social skills: Help your child practice social skills by setting up playdates or inviting other children over to play. Set a goal before the playdate happens like, "Let's each learn 3 new things about our friend today."
Honestly, I could use these tips to build up these skills myself! Making adults friends is hard too! Keep up the good teaching, learning, practicing, and growing. 
We're going to make it,
Kylee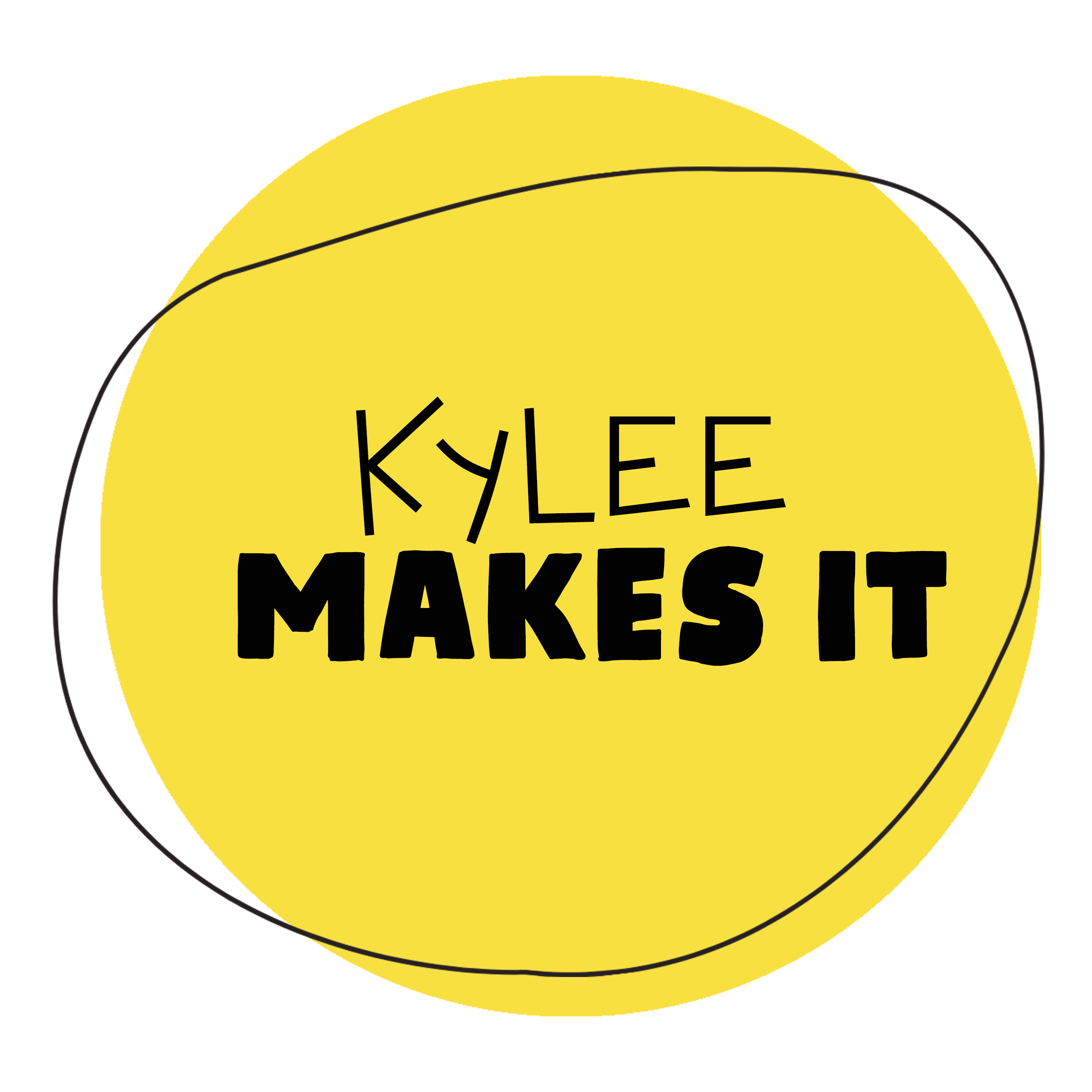 Kylee is a wife, mom, maker, and YouTuber! Check out art videos for your preschool and primary-aged kids on her YouTube Channel!
For educator and parent resources, check out KyleeMakesIt.com.
Already have a Kylee Makes It fan in your house? Check out Kylee Makes Merch and Kylee Makes It on Cameo!